Mark Abbott, Certified EOS Implementer, Certified Kolbe Consultant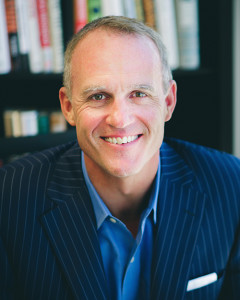 VTHP was founded by Mark Abbott. Mark has significant senior executive, investor and advisory/board experience with start-ups, early stage, and small to mid-sized companies.
Mark's background includes helping build, and later running, Heller Financial's industry-leading merchant banking platform, which he helped grow from <$2 billion and 120 employees to >$5 billion and >200 employees. Mark also helped take Heller public (NYSE: HFI) and sat on a number of its leadership committees. Mark was also a senior partner of a successful middle-market oriented private equity firm, as well as the founding CEO of a >$450 million commercial finance company.
Mark's investor experiences include >$12 billion in leveraged loans to >450 companies, direct private equity investments in >100 companies (>2.5 times return on monies invested), and investing in >40 different private equity funds.
Mark's board experiences include serving as Chairman of the Board of five companies, board-level positions on an additional eight, and a number of advisory board positions.
Mentoring Leadership Teams
While Mark enjoys lending and investing, his deep passion is helping entrepreneurial leadership teams build healthy, scalable and enduring businesses. Mark now dedicates the majority of his time to helping entrepreneurial management teams as as a mentor and occasionally as a mentor/investor.
Five years ago, while acting as an interim COO, Mark had what he calls "the great fortune" of being an EOS client and he was "so blown away by how simple, holistic and utterly effective the EOS system is" that he decided the best way for him to help entrepreneurial leadership teams build healthy, scalable, and enduring businesses was for him to become an EOS Implementer and teach entrepreneurial leadership teams how to master the EOS system. Consequently, several years ago Mark enrolled in EOS's intensive training program, subsequently earned the designation of a Certified EOS Implementer, and is now a part of a worldwide, collaborative network of >135 EOS Certified and Professional Implementers across the world.
Chris White, Certified EOS Implementer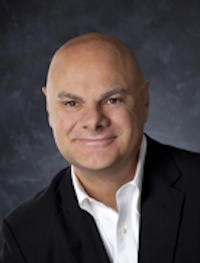 Chris is a 3rd generation entrepreneur. Entrepreneurship has been a part of Chris' life since an early age, as he watched his father build two successful companies from scratch before embarking on his own journey in the business world.  Over the years, he developed and strengthened his entrepreneurial skills through direct experience, keen observations, education, and a strong work ethic, all the while learning from his mistakes.
Working in corporate sales for a family-owned Motorola distribution company, he took a neglected territory and increased sales and gross profit margins 110% to become the companies second leading territory six years in a row. Chris built a significant client base that included numerous city and county municipalities, manufacturing plants, paper mills, schools and hospitals. In addition, he developed and secured successful corporate accounts including Harley Davidson, Miller Brewing Company, Kohler, Honda and Ford Motor Company.  After his corporate sales experiences, Chris found himself gravitating toward the challenge of starting and building his own business.
He partnered with a software engineer and forged a successful software company from the ground up. Chris provided leadership and coordination of the company sales and marketing functions as well as develop targeted markets. After years of business development and hard-earned sales growth, the programming rights for the POS software program were sold for seven figures to a fortune 500 company. Chris then entered the medical industry with a custom EHR program designed specifically for Podiatrists. Focusing on the doctors needs, the software quickly became a dominant player in the industry. In time, the EHR software program and the entire company were purchased for a substantial amount. Chris didn't waste anytime looking back on his accomplishments and with his wife Darlene, they started a new company that provides an online education program for physicians and their staff wanting to be trained on medicare approved products and services. The company quickly filled an enormous gap in the medical industry and is now solely under his wife's direction as Chris dedicates his time to teaching the EOS model to business owners across the country.
Through spending time in the trenches, taking his share of lumps along the way and learning as he went, Chris is uniquely qualified to coach and facilitate through helping business leaders clarify, simplify and achieve their visions. His passion and dedication as a full-time implementer of the Entrepreneurial Operating System is contagious, whether in session or delivering a keynote address!
He works throughout the United States but makes his home in Central Florida with his wife, Darlene.
Michelle Rose, Head of Marketing, Client Service & Administration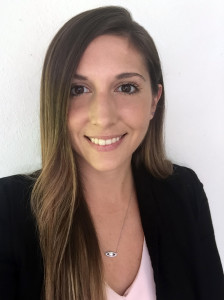 With dual degrees in Marketing and Advertising, Michelle's expertise in brand development brings fresh ideas and innovative concepts to VTH Partners and their clients.
Working across industries as an administrative professional, Michelle has had a successful career working alongside high-profile wealth management advisors, Directors of Sales and C-Level executives. Her experience and tenure in the industry brings an unmatched level of professionalism and attention to detail, that enhances the team, and clients alike.
We invite you to connect with Michelle for marketing opportunities or with interest in taking your business to the next level, through implementation of the EOS process.